Find information about the property online
When buying a home, you can find a lot of information online. A good place to start looking could be one of these sites:
On this page you can read about the different services, what information they can give you and how it can help you with your home purchase.
Tinglysning.dk
On tinglysning.dk you can find information about the property's registration. Owner, year of acquisition and purchase price, mortgage, easements, any attachments, etc.
BB Boligadvokat takes care of this part.
Weblager.dk
On weblager.dk you can find building drawings, building application, info about conversions etc.
You start with weblager.dk, find the municipality and enter the address. Then you get this picture: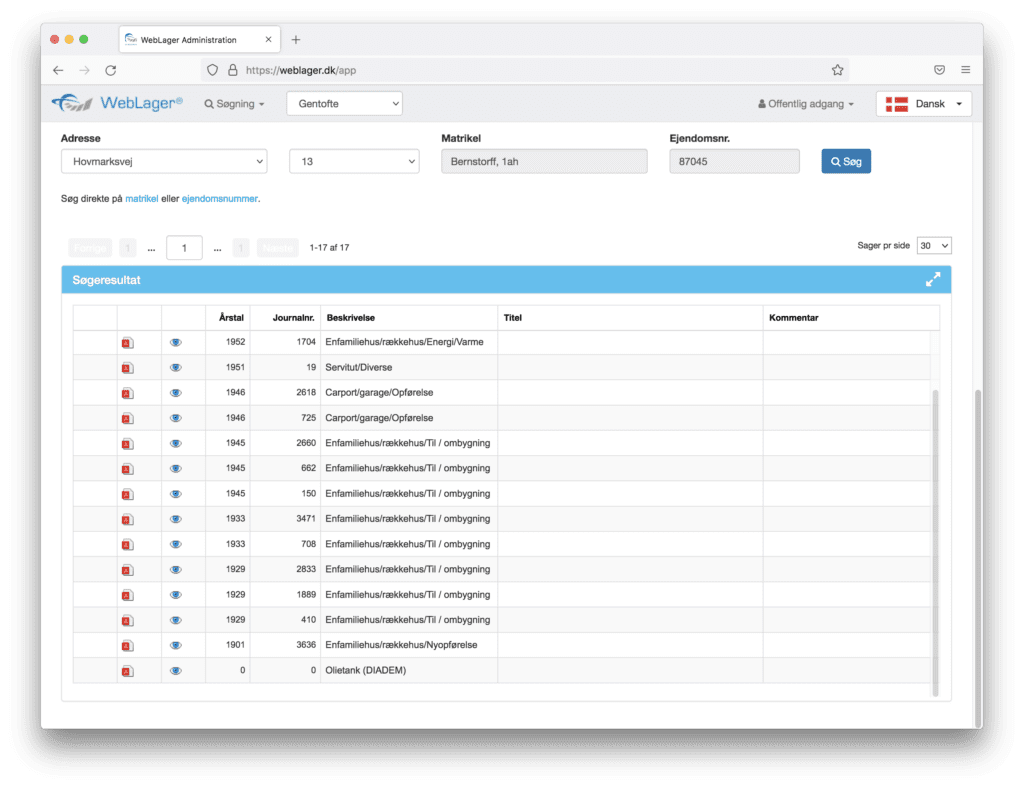 You click on the blue eyes and open the relevant documents. Here you can follow the house right back to the original planning application, and it can actually be a lot of fun: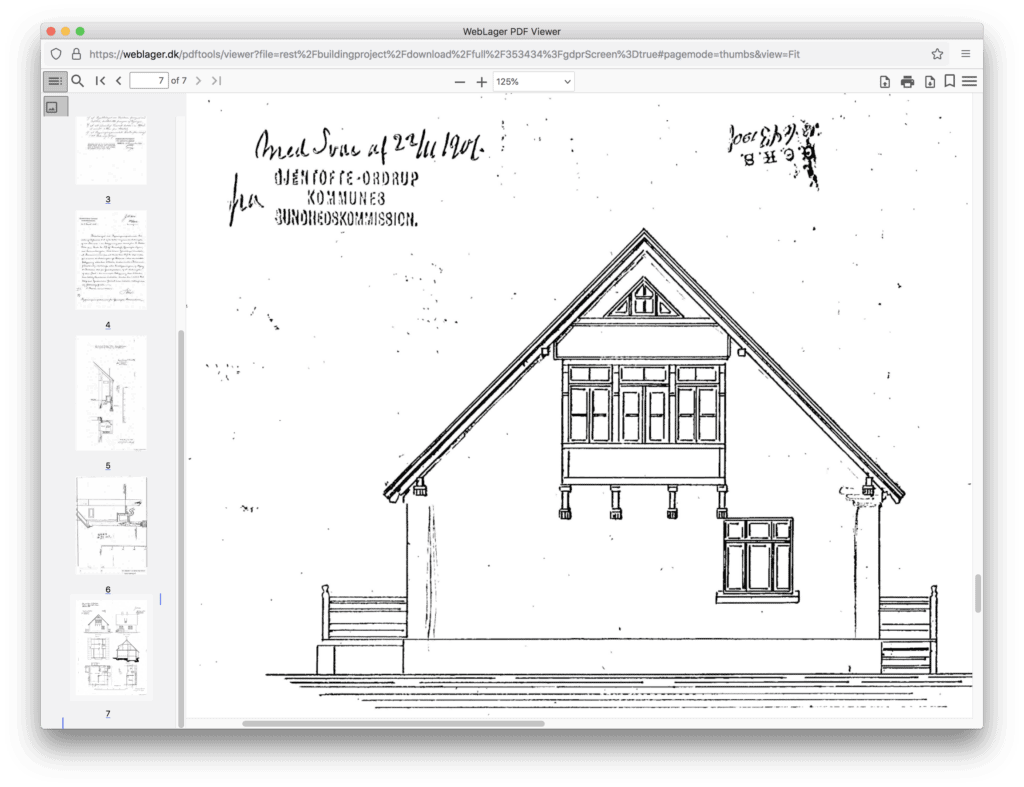 Dingeo.dk
Dingeo.dk is a site that collects all possible - and impossible - information about the property: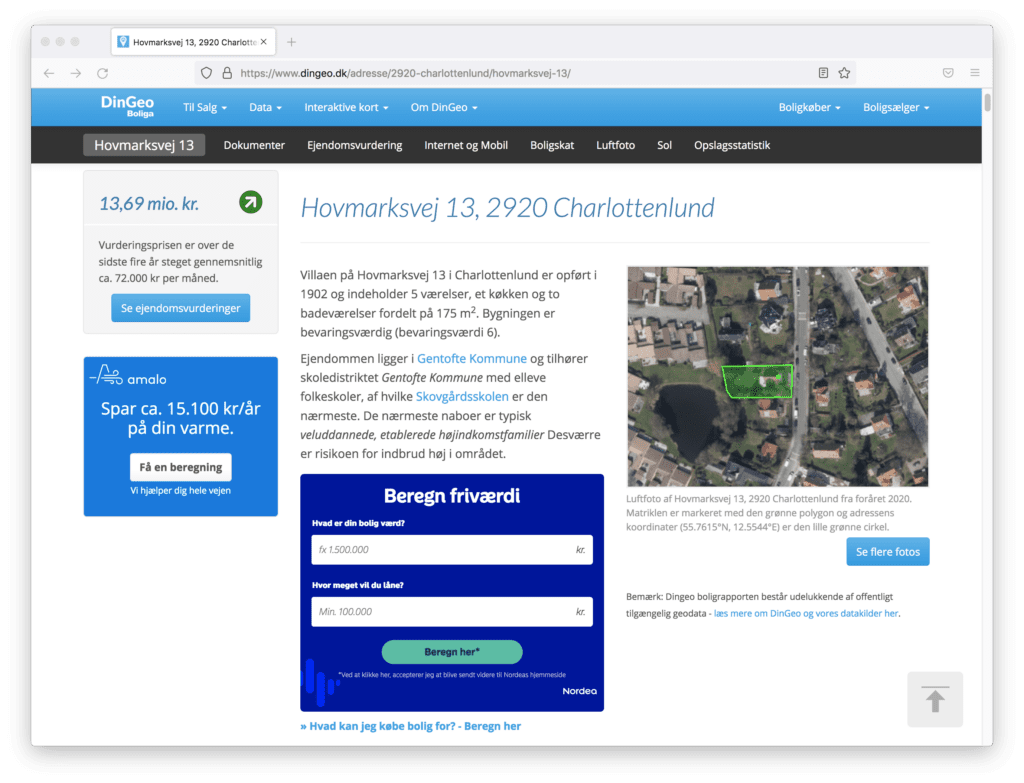 You can find all this information on dingeo.dk:
Sundhed
Radonrisiko
Asbest, TM og PCB
Jordforurening
Luftforurening
Trafikstøj
Drikkevand
Flooding
Cloudburst
Groundwater
Watercourses
Flood Directive
BBR
Energy label
Domestic heating
Obligations
Conservation value
Broadband
Local area
Neighbours
Elections
Risk of burglary
School district
Geology
Distances
It is quite impressive what has been collected on this site, including aerial photos from several years. There is also BBR information, where you can see more factual information about the home, land, secondary buildings, etc.
Boliga.dk
On Boliga.dk you can find information on the sale of properties in the neighbourhood, which can also be useful in assessing whether you are giving the right price.
BBBoligadvokat recommends that you spend some time online. This helps to create the reassurance around the purchase that we believe is essential to creating the best possible basis for the decision.